Authentic Espresso on the Way
20 Bars
Rich Crema Espresso in One Click
Outin guarantees you fresh espresso anytime, anywhere, so you can meet the challenges of life journey with passion. Caffeine transforms into an active drive that fully activates your body and brain to keep you at your best for any occasion. At the same time, Outin has not forgotten to deliver the best coffee to you. We keep doing our own research on espresso.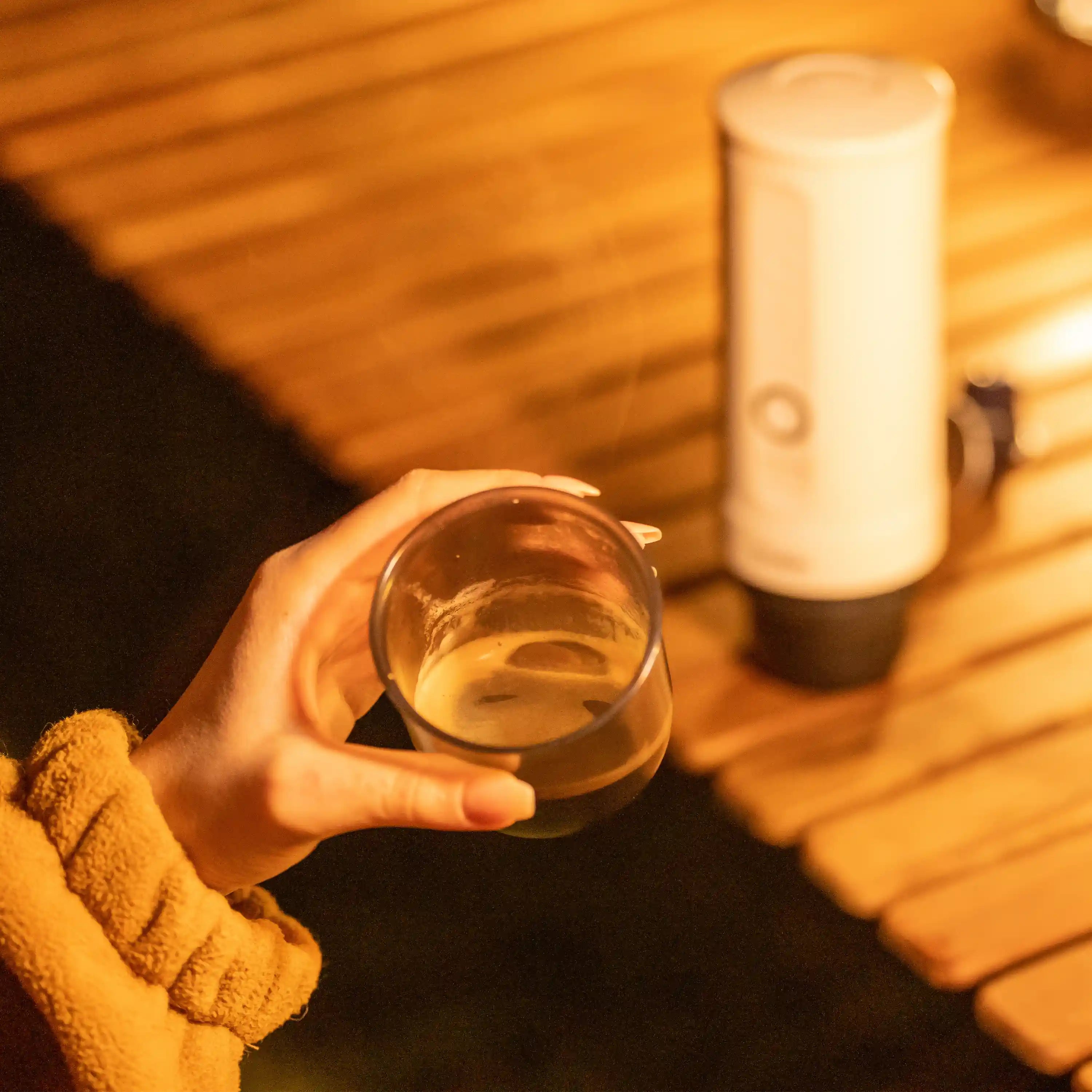 Crema Adds Texture To Your Coffee.
Crema is a signature tan-colored foam that is on freshly extracted espresso. When air bubbles combine with fine-ground coffee's soluble oils, a cup of perfect espresso will be ready. An appropriate pump makes great crema - bars of pressure can extract the proper crema of espresso, making coffee aromatic.
A perfect coffee will apply rules called The Golden Espresso Crema Rules:
Fresh Beans Used Only: The fresher the coffee beans are, the better crema will be. Beans roasted within 24 hours before you grind will be the best bet for choice.
Best Machine Invested: A pump-driven machine that achieves as 192F-200F and consistently delivers water pressure to at least 9 bars.
Tamp Is Important: Tamping your coffee that plays a significant role in achieving the perfect crema that is recommended a 30 lbs by coffee lovers.
Get Your Grind On: Getting your grind correct is key to making the best crema. Find a grinder with levels of grinding to satisfy your needs.
Fresh Water Only: The quality of water is vital to perfect espresso. We recommend every coffee lover use high-grade water to obtain optimal taste.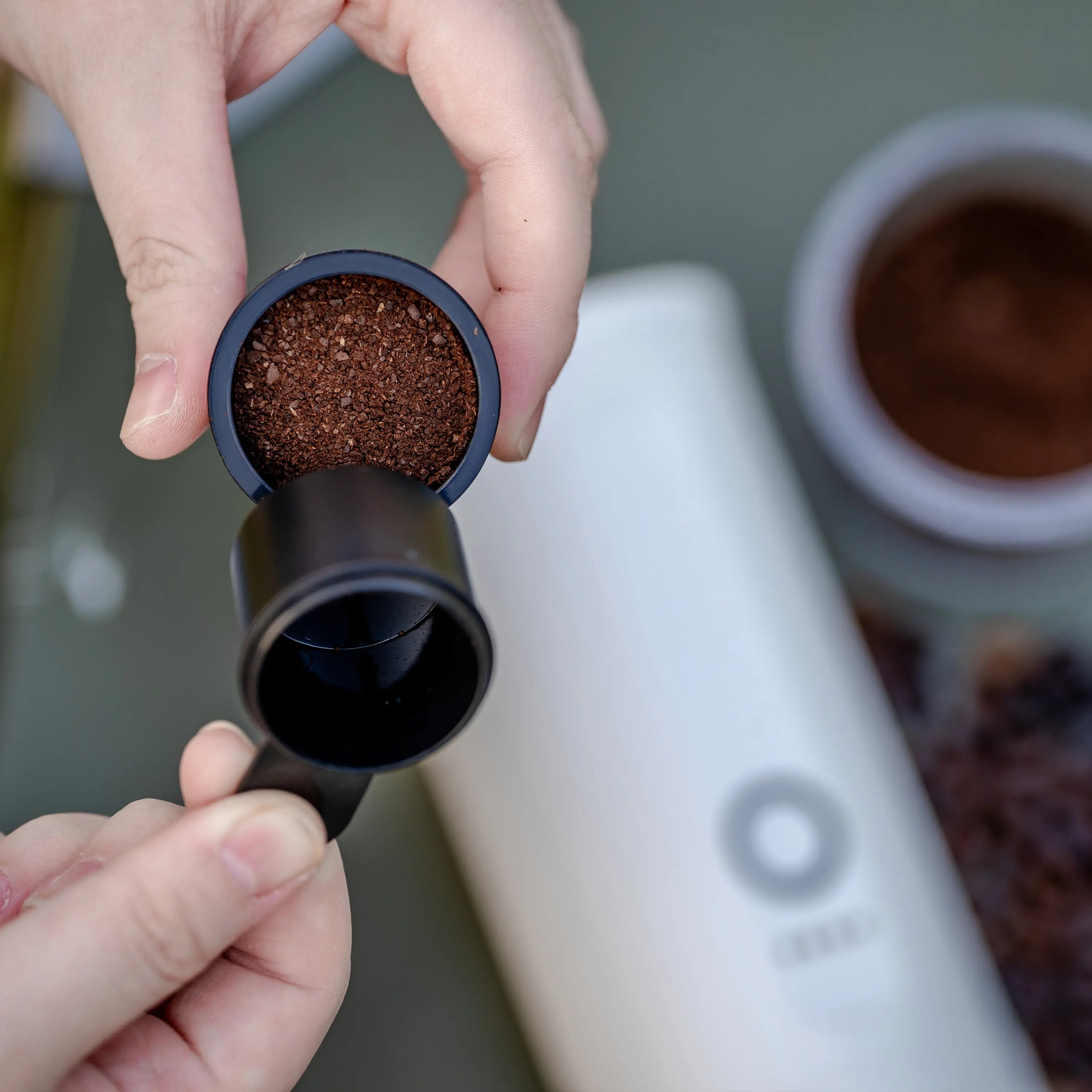 Portable, and Professional
Our nano espresso machine has a precise ceramics chip that can even heat up cold water and extract espresso in about 200s, so drinking a hot espresso can be anywhere without electricity or hot water. Furthermore, people do have different favor requirements or habits for coffee, so Nano is also designed for both ground coffee and capsules. Outin's well-designed high-pressure extraction method is like your barista friend, paying attention to your palate. Our Nano has 20 bars of pump pressure, while others usually will be 9 bars. With the advantages of the pump system, our device can make the same standard quality espresso as a professional household espresso machine. Many coffee etenthuasic and baristas are amazed by the richer crema made by our mini, and even make various coffee lattes on top of the crema.Mentally, people's memory of coffee is not limited to the taste of coffee, but also the occasion and weather where coffee exists, family and friends to accompany. Thus, homemade coffee or having a cup of coffee outside with friends or family becomes an indispensable social activity. Outin is eager to create a more portable but professional household device in order to fulfill consumers' experience, wherever Outin family is, they will always enjoy.