Nano
To Reinvent Your Coffee Habits
Designed ergonomically with an ingenious arc, Nano is your coolest way to have coffee. Portable Rich Crema Espresso Machine with 3-Mins Self-Heating will deliver a silky smooth-tasting espresso anytime, anywhere, just like having a barista with you at all times!
Shop Nano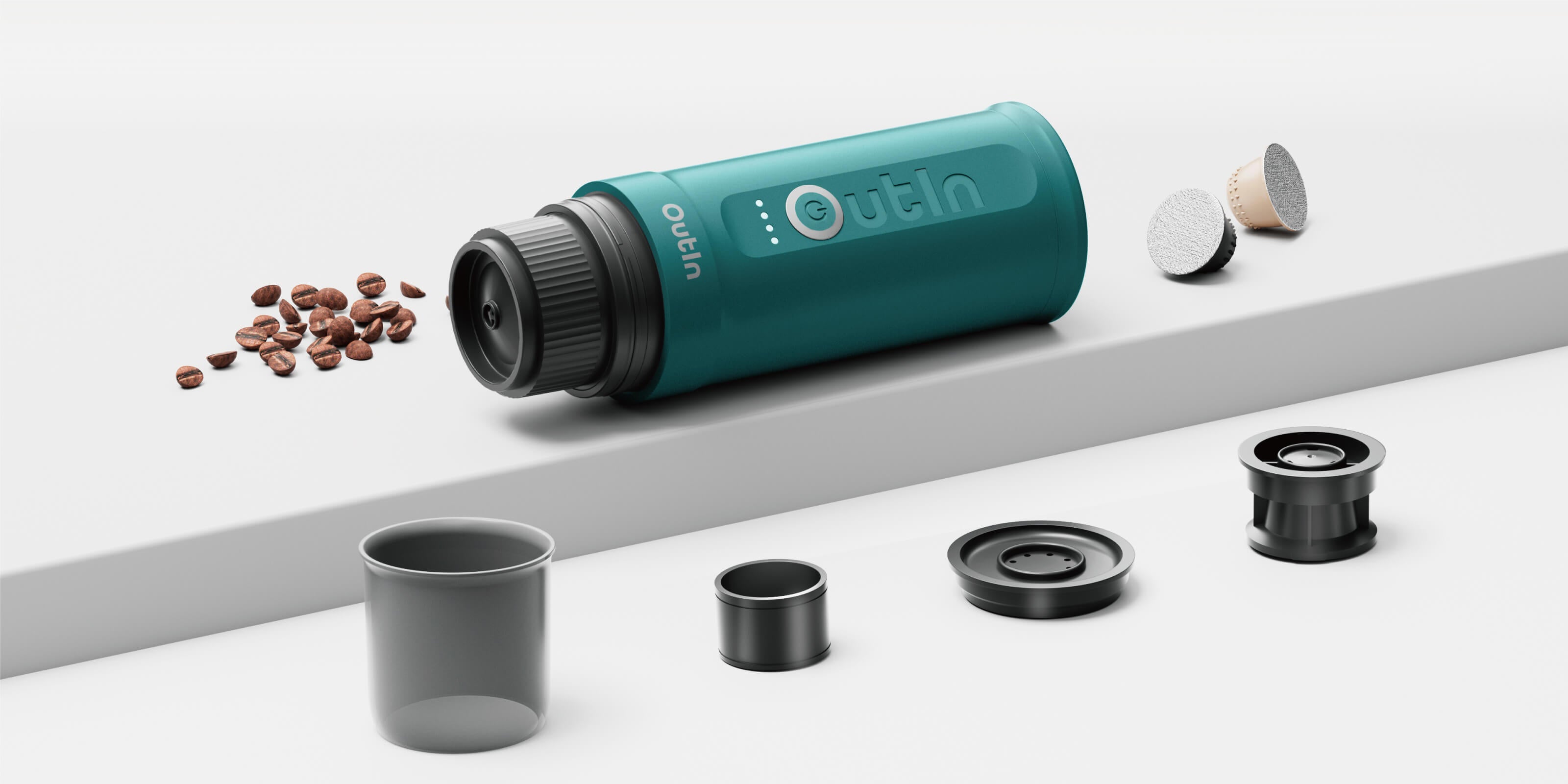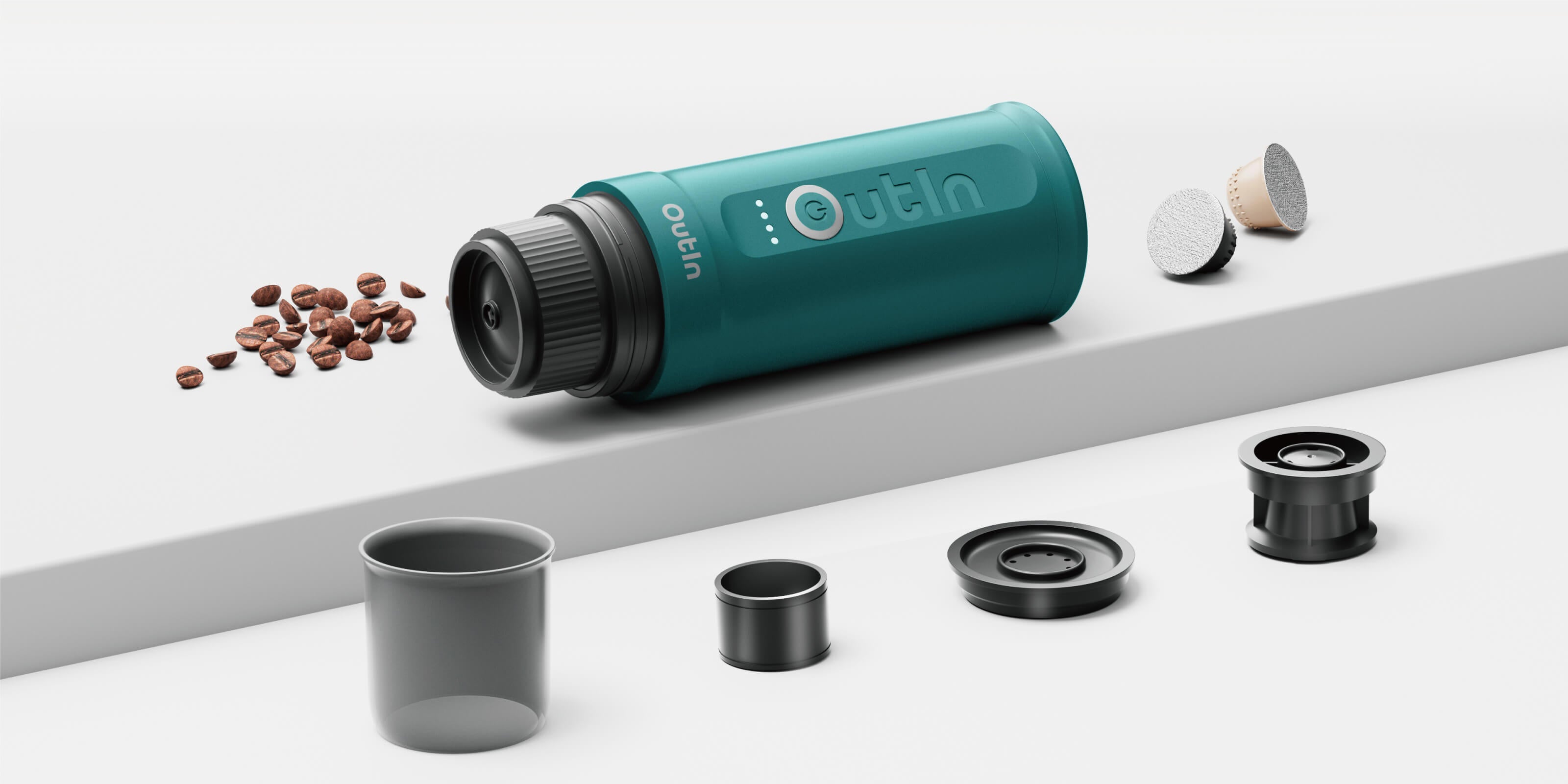 Peace of Mind Everywhere You Go
The perfect combination of food-grade stainless steel and ABS plastic which is leak-proof and heat-insulated.
Crave it? Get it!
Outin's powerful battery allows brewing 200 more cups of espresso using hot water with just one charge! And the revolutionary heating blade heats up 50ML of cold water in just 3 minutes.
Best Espresso needs no waiting!
2-in-1 Coffee Brewing Method
Designed for all users, choose between coffee capsules or coffee powder depending on your preference.
Coffee without Limitations
Weighing at 600g with its travel-sized shape! With just one tap, you can start brewing your golden ratio coffee at home or the outdoors. Overpriced coffee is over. Go get your own barista!
Thick Crema
Pressure is key in deciding the quality of coffee. Outin's 20 Bar pressure pump brews coffee with unbelievable crema that is comparable to any countertop machines, delivering a silky smooth-tasting espresso!
Christmas Gift Box
Santa Claus is ringing you up to pick out the Absolute Perfect Gift for your beloved!
Pick the Gift
We also love the stylish look of this portable espresso machine, which comes in five color options.
the OutIn mini portable electric espresso machine is one of the more convenient brewers to use when you're on the move.
it handles both coffee pods (specifically, of the Nespresso variety) and ground espresso.

It heats up the water as part of the extraction process and this gives you a rich and deep crema.
Our Vision
Sustainability is carved into Outin's brand DNA,
a change to live more sustainably in an unsustainable world.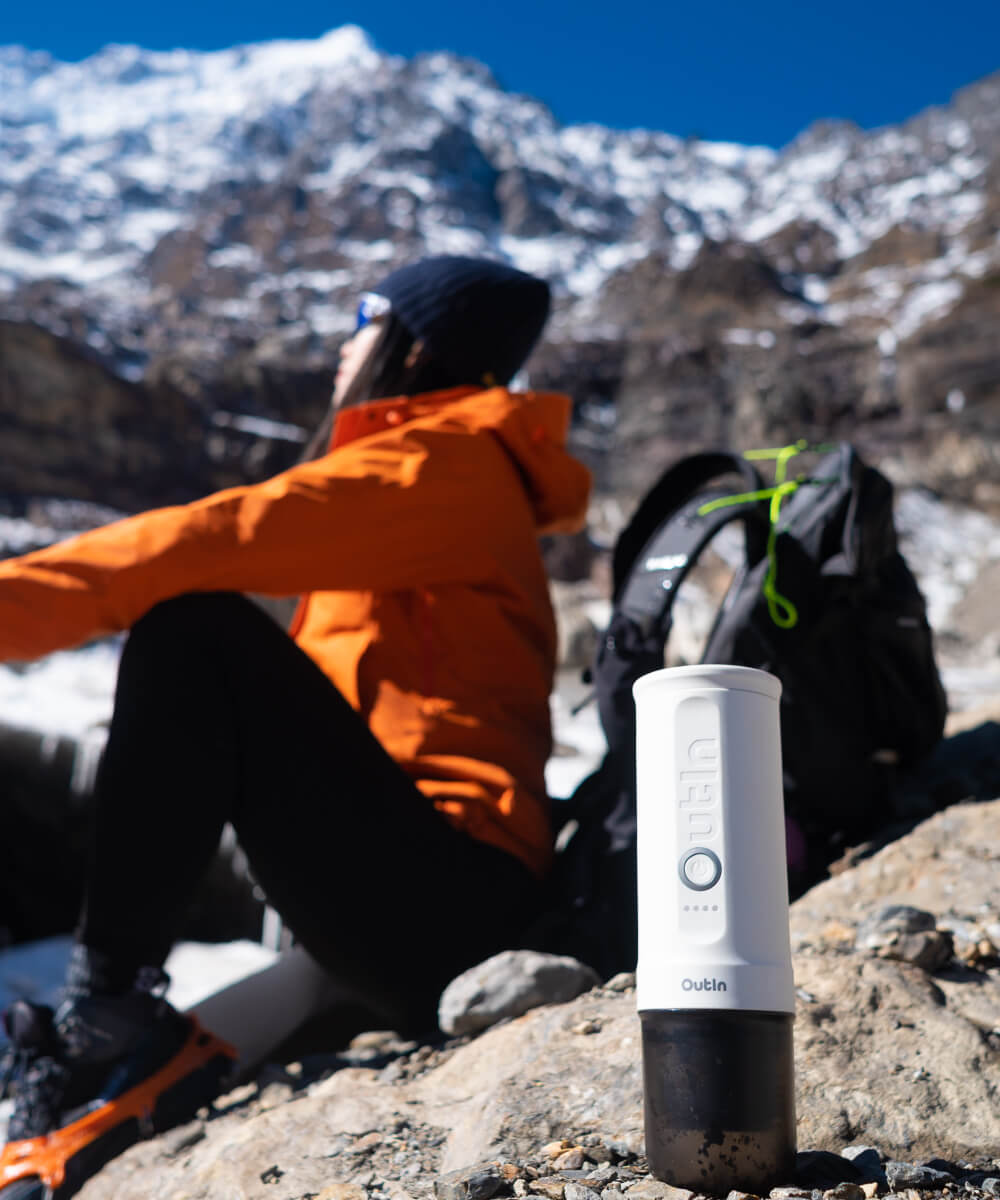 #OutinNano
Share Us What You Like
Take a nano, enjoy an espresso, and immerse the nature. But make sure to snap some shots and tag us @outin.inc.official
Follow Us
Took this for camping several times already, love the size is small and lightweight, could take it backpacking. It does take some time to heat the water, but for only 3 mins, which is worth the wait. I love that you could just put coffee and water in there and press the button to get what you need. The whole process was kinda fun, and it was easy to clean. I have easily made at least 50 to 60 shots in the few weeks I've had this, and it seems to be holding up well! It does not feel burned through the process, which is a bonus!
I have the Breville batista express and it really took quite a bit of trial and error learning to use it. To my pleasant surprise I did not have this issue in using this portable espresso maker. I am able to pull the most perfect shots of espresso with lots of crema!! I have used the machine to heat the water and it works great. I find it better to use my portable water boiler I run some hot water through before screwing on the bottom. Perfect!!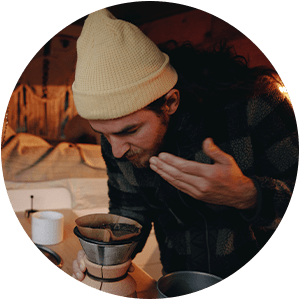 It's faster, smaller, and more convenient. I can see how much effort they had put into this little device. I like that all you need is just a press of a button, and it takes care of the rest of it. I set it up in my office before I start working I turn it on. Espresso is ready in a few minutes right next to my computer. This product is perfect. It's easy to use, hella portable, and easy to clean up. Absolutely worth it.
As an educator and as someone always on the go, this device is essential and beneficial to staying alert with coffee and espresso. Upon opening it I quickly learned its essentials and now I am enjoying the benefits of a shot a day from this portable espresso / coffee machine. Definitely a must for anyone who needs that espresso shot on the go; daily. Clean up of device is easy and the setup for another espresso shot is also very user friendly.
This espresso maker is worth every penny. Great for camping and if you are going somewhere and know espresso will not be available. The carrying case does fit extra nespresso pods. The ability to make insert your own coffee is genius.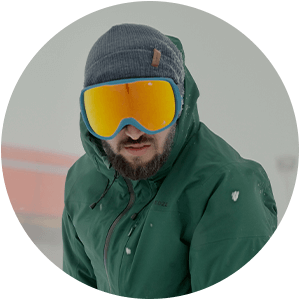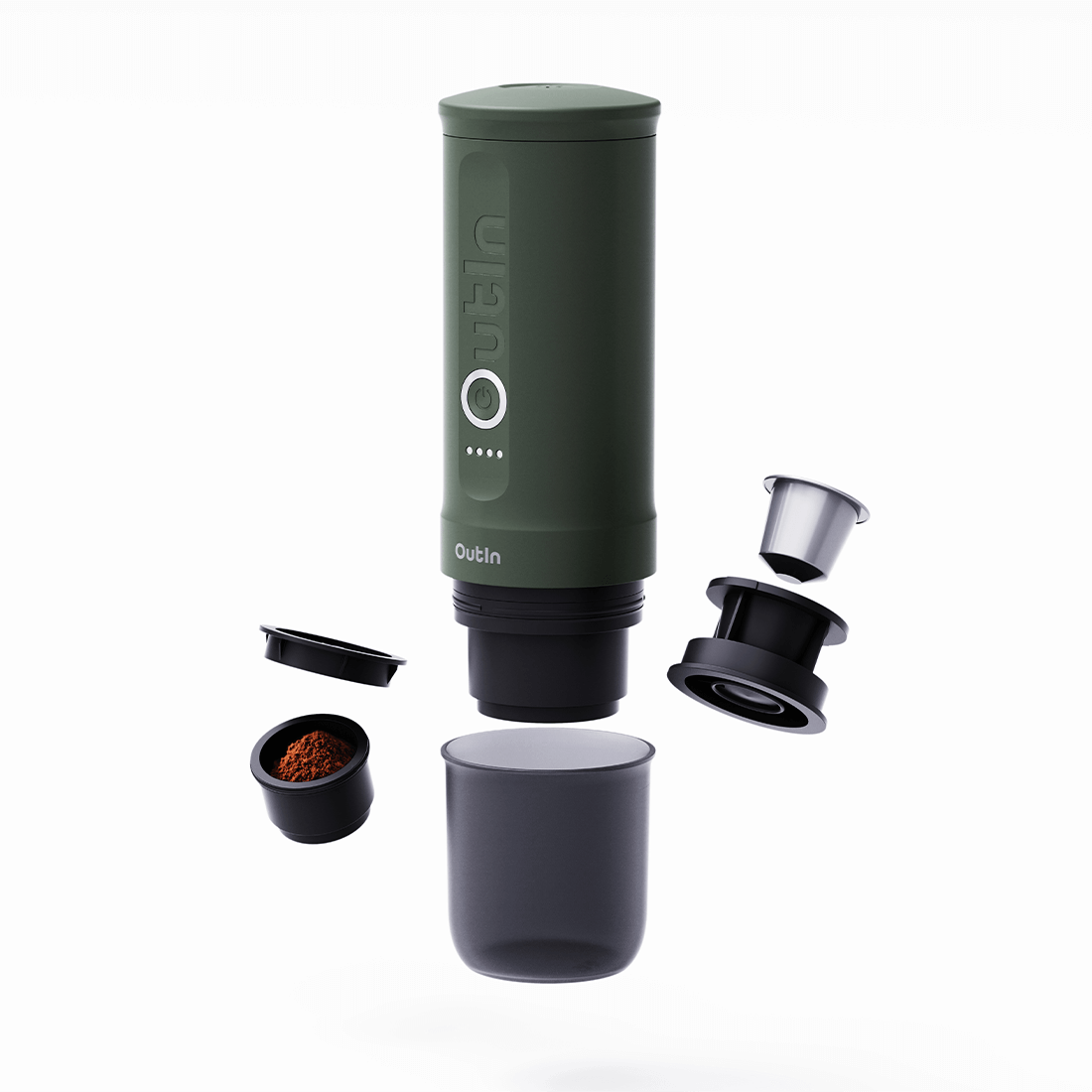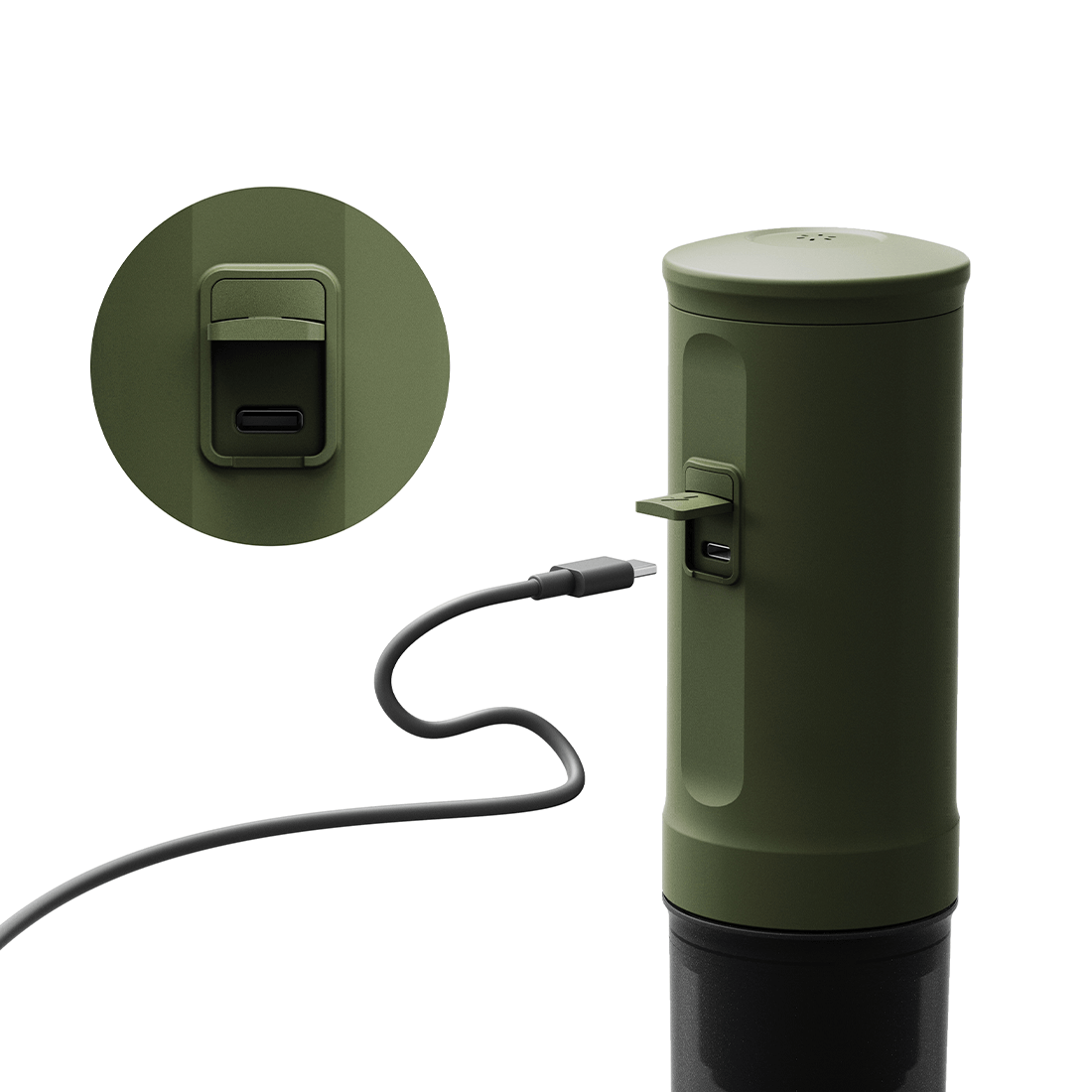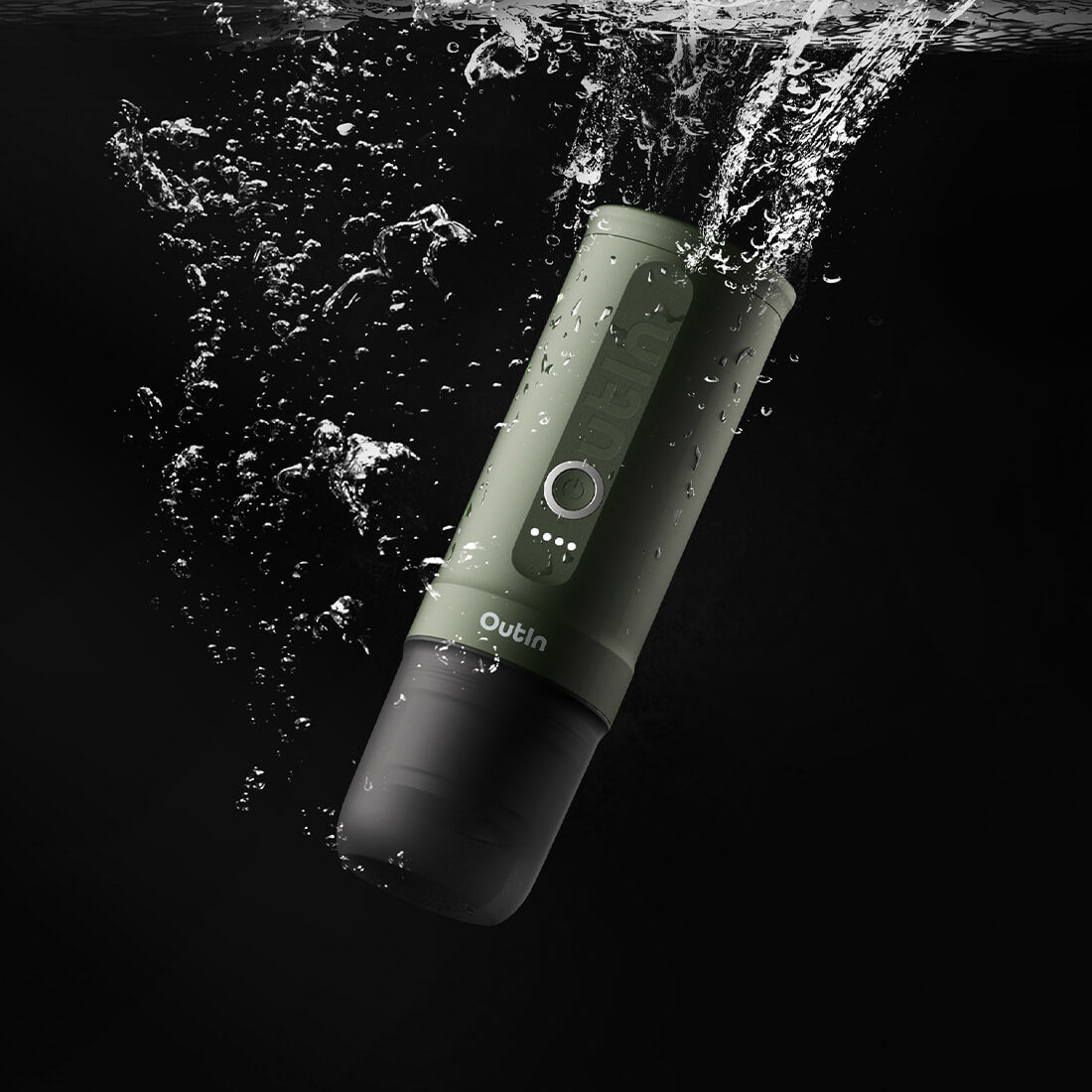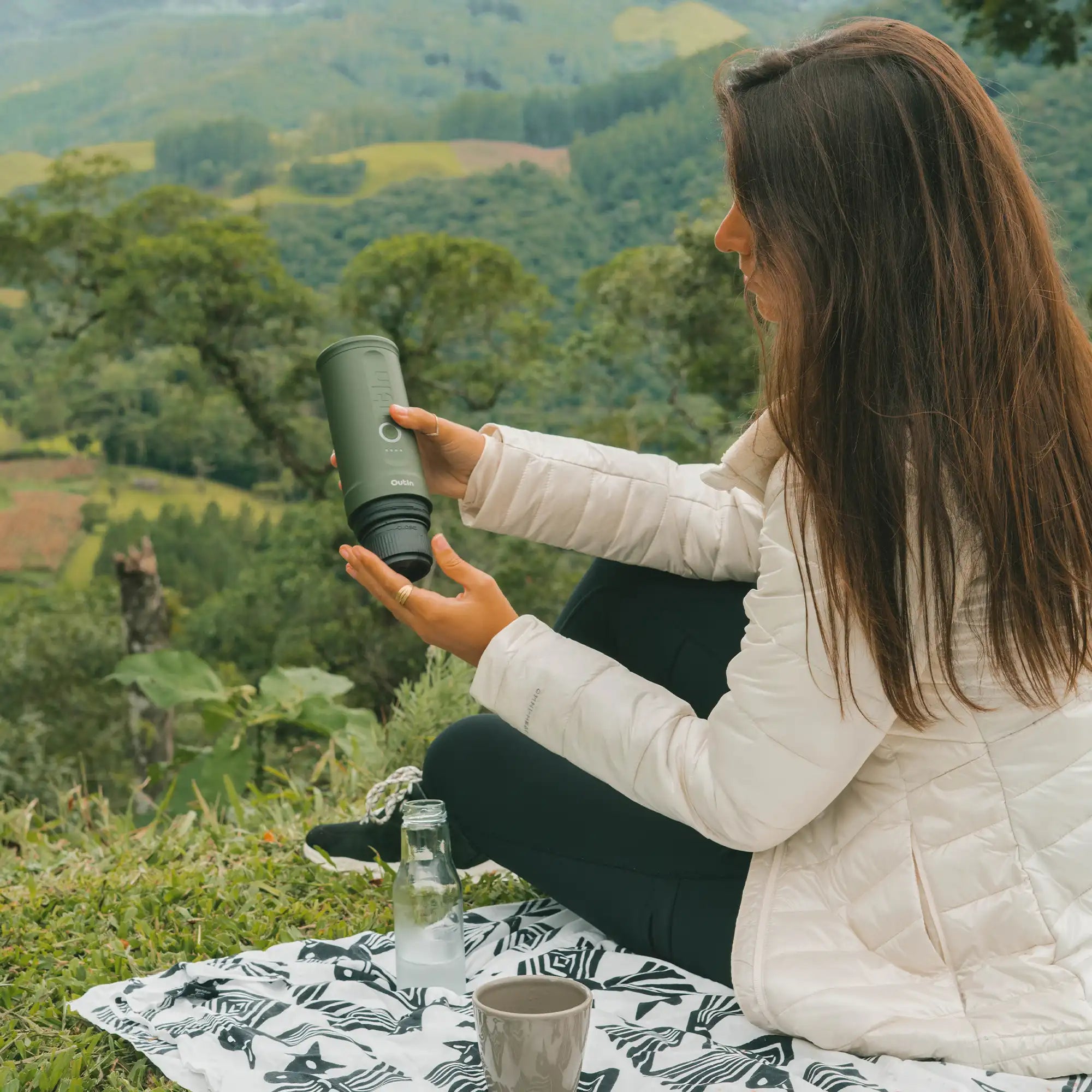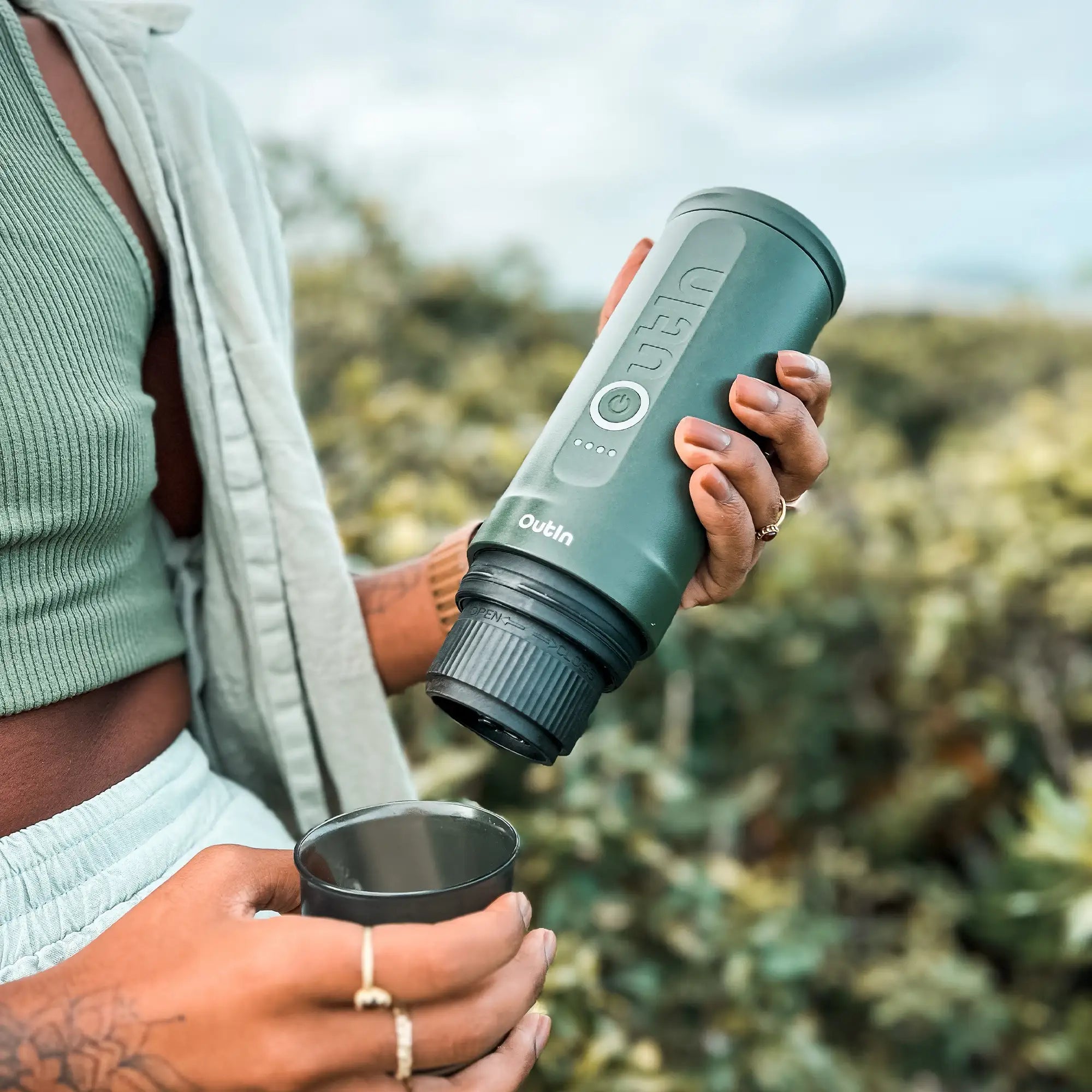 Light Weight:

 

Weighted Less than 700 g
Fast Heating:

 

Only 180 seconds* to Heat Up
Rich Crema:

 

Up to

92°C/198°F

through 20 Bars Pressure with Richer Crema Coffee
Long Battery Life:

 

7500 mAh Battery for 5 times* Cold Water / 100+ Hot Water Brews
Pro-level Standards:

 

European Certified Materials & Coffee Brewing Center Standards
Universal Charging:

 

in 

12V or 24V 

Car Charger and USB Charger( >10W)
2 in 1 Coffee Method:

 

Feature with Ground Coffee and Coffee Capsules
Go Adventure with Outin
Brews Smarter. Goes Further
View all