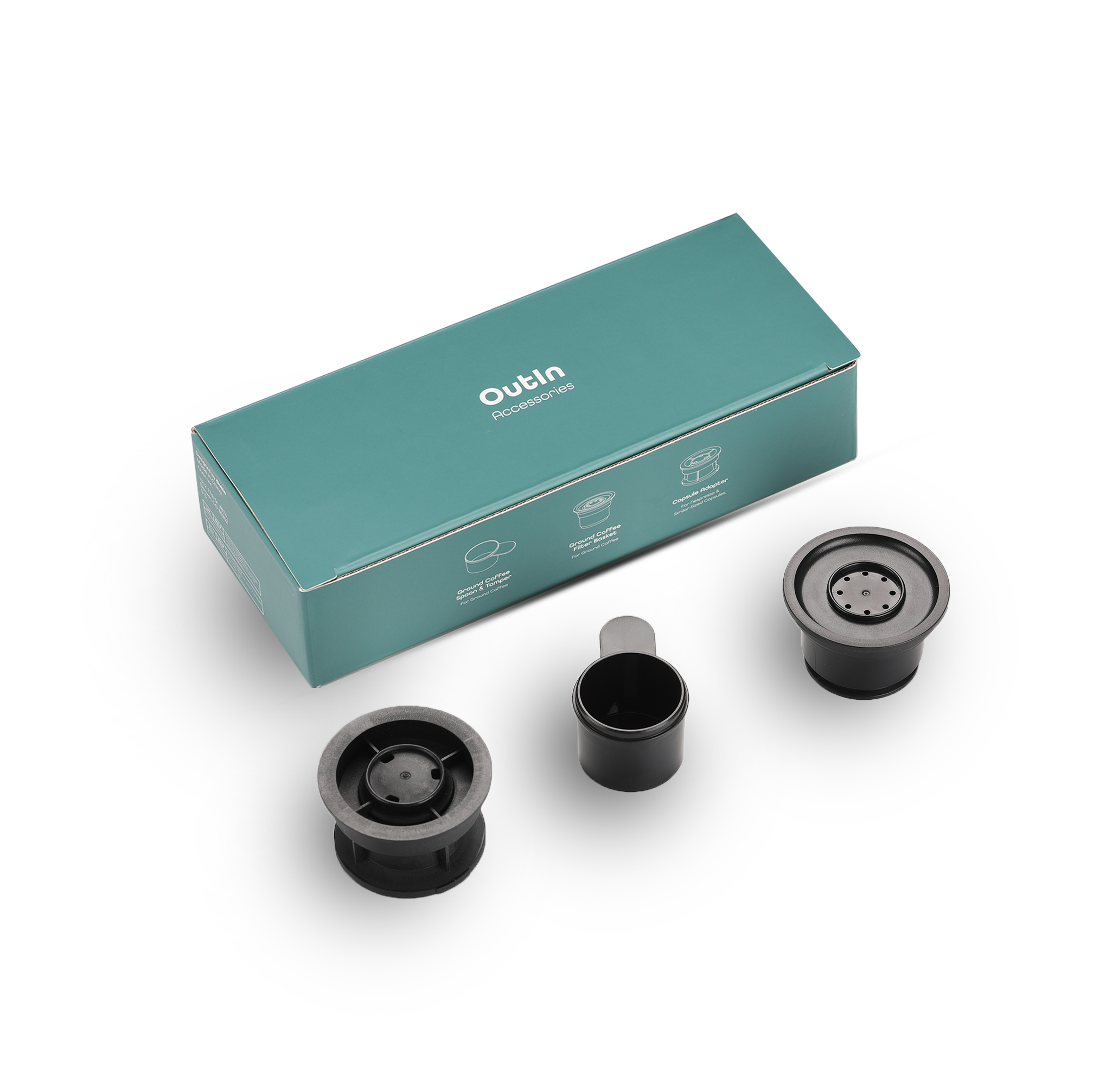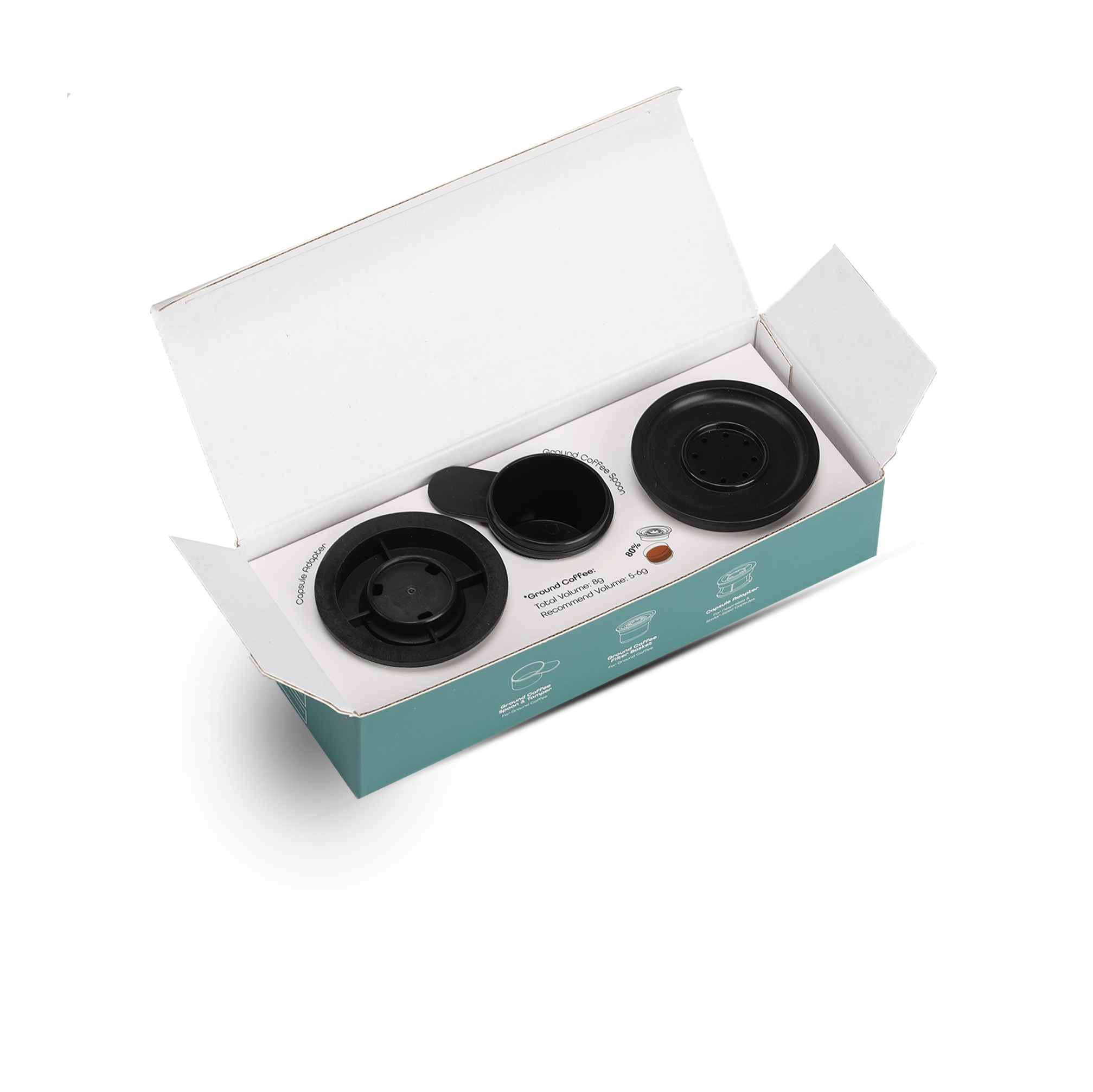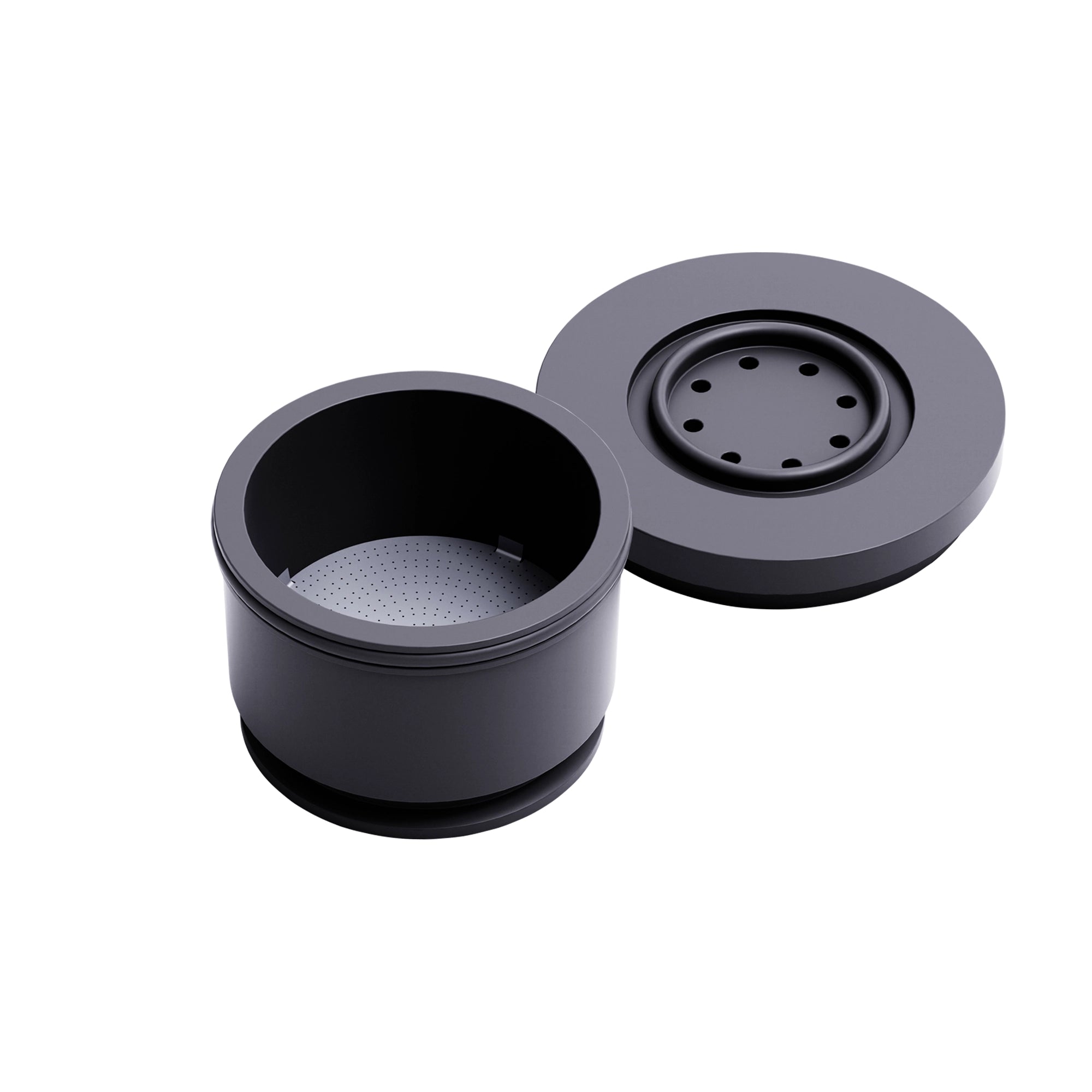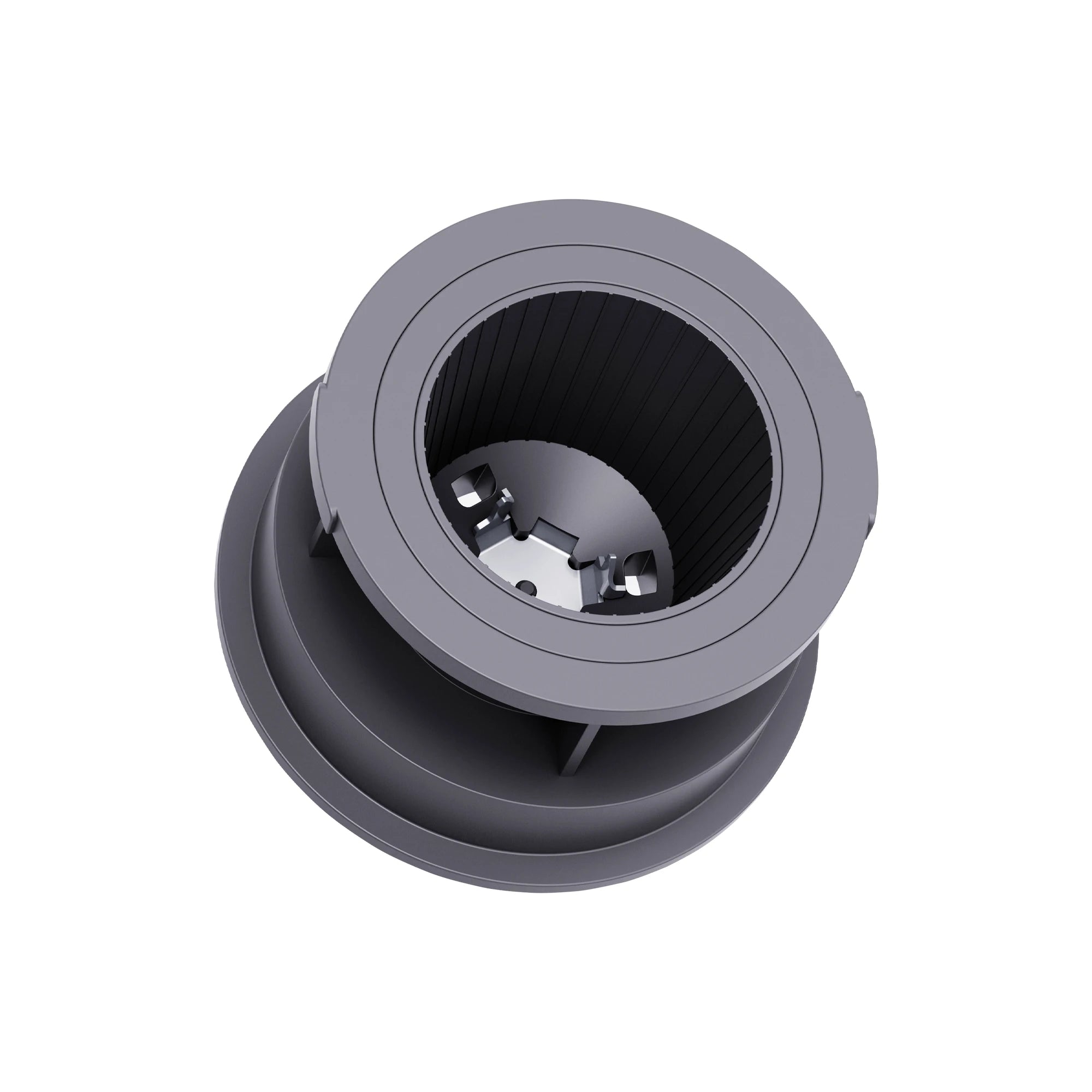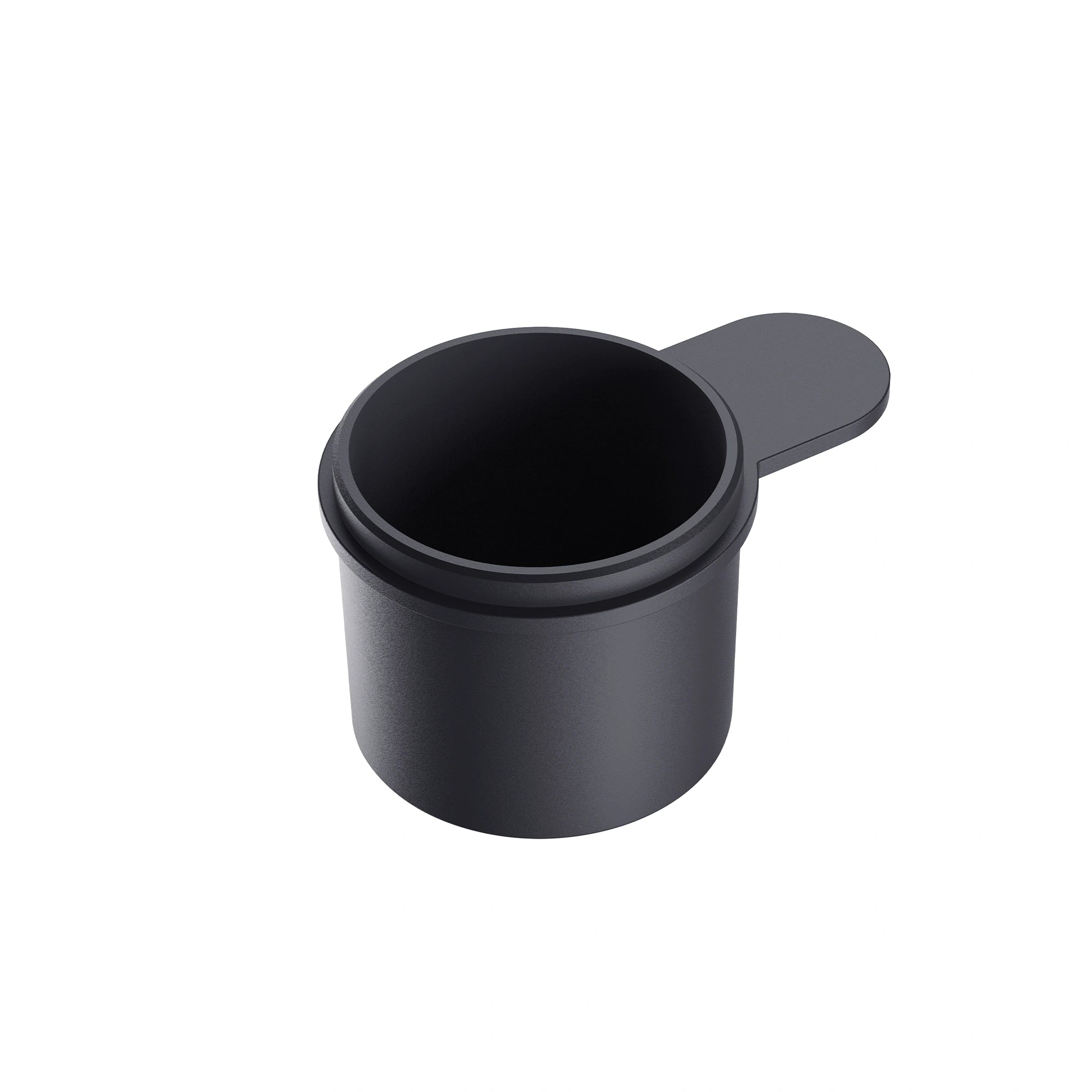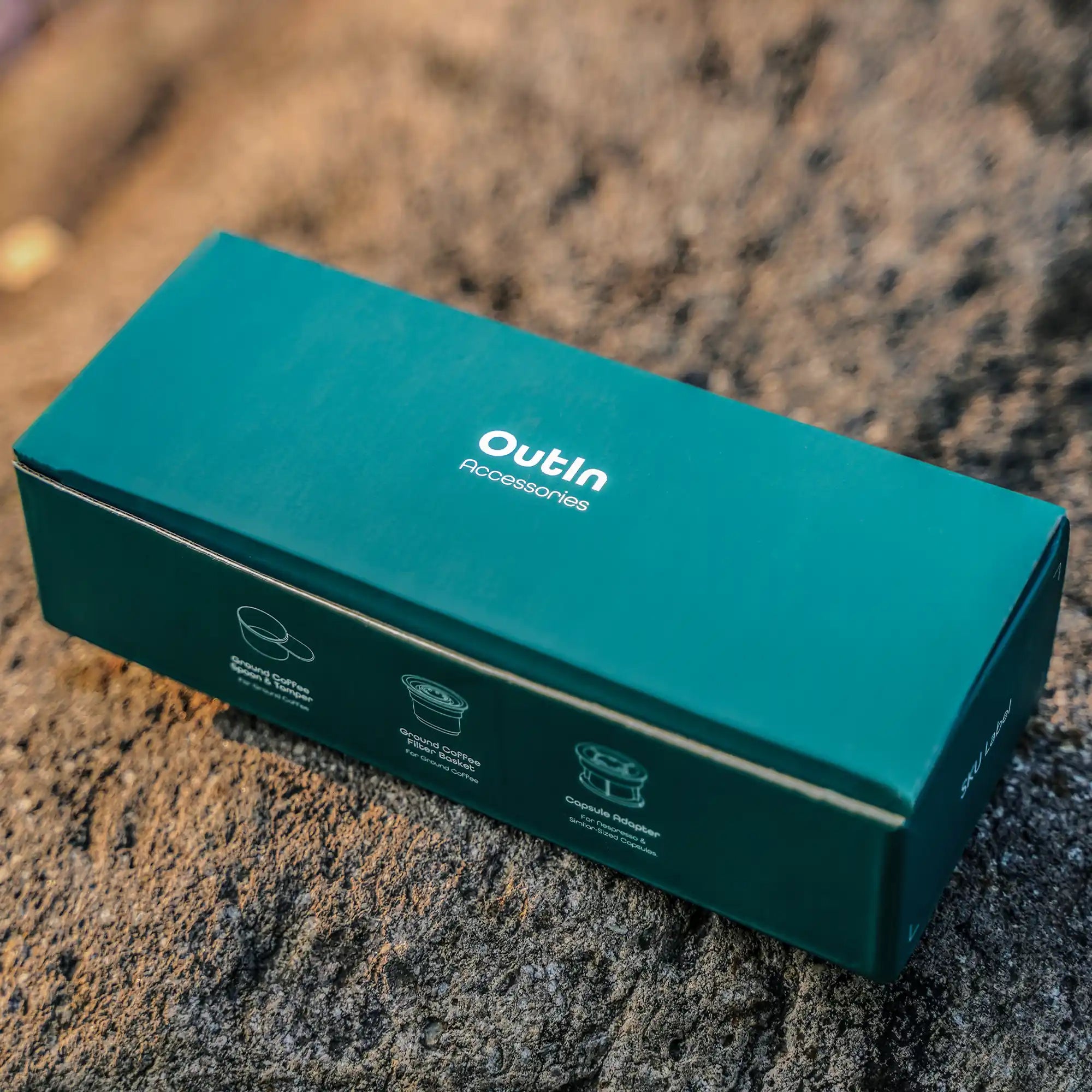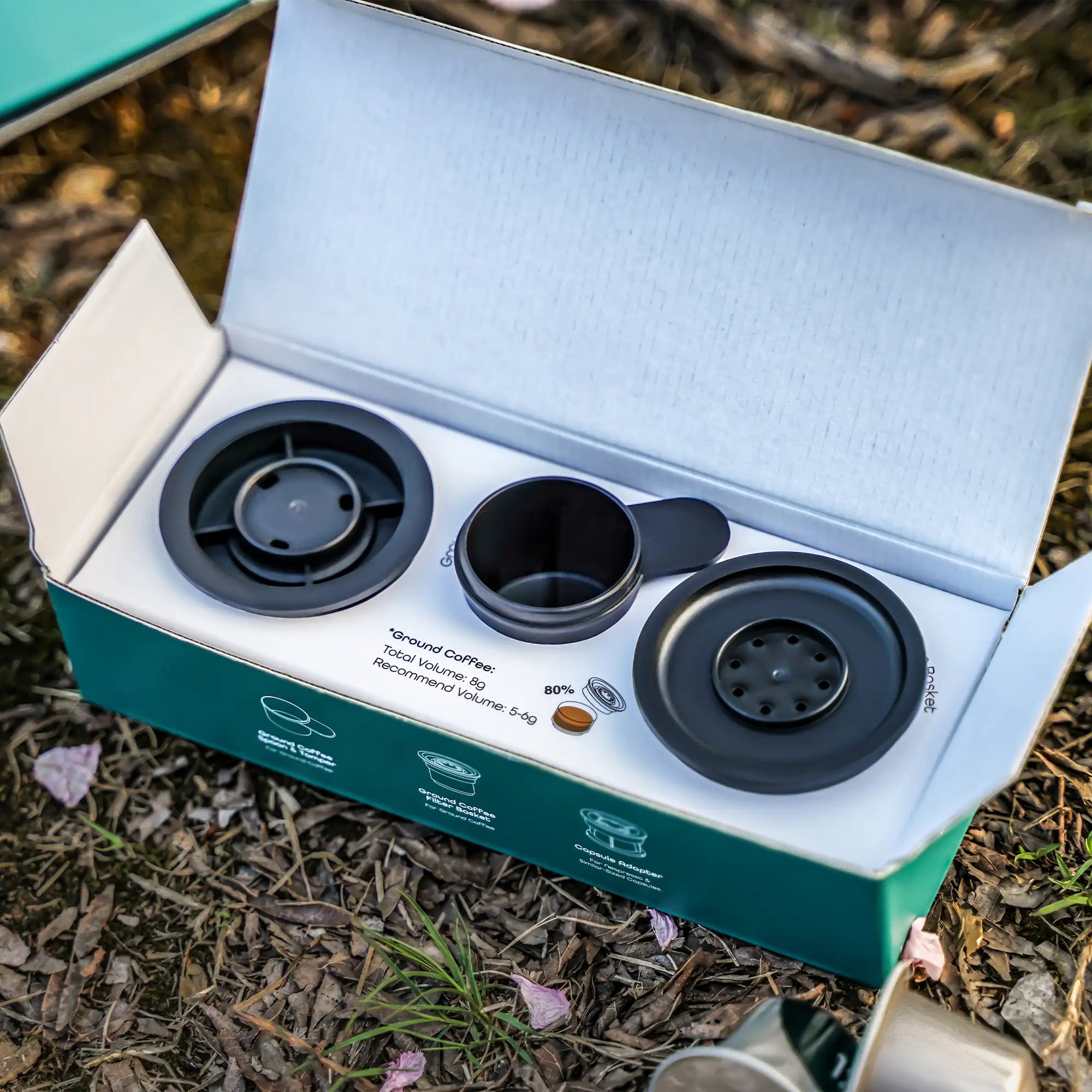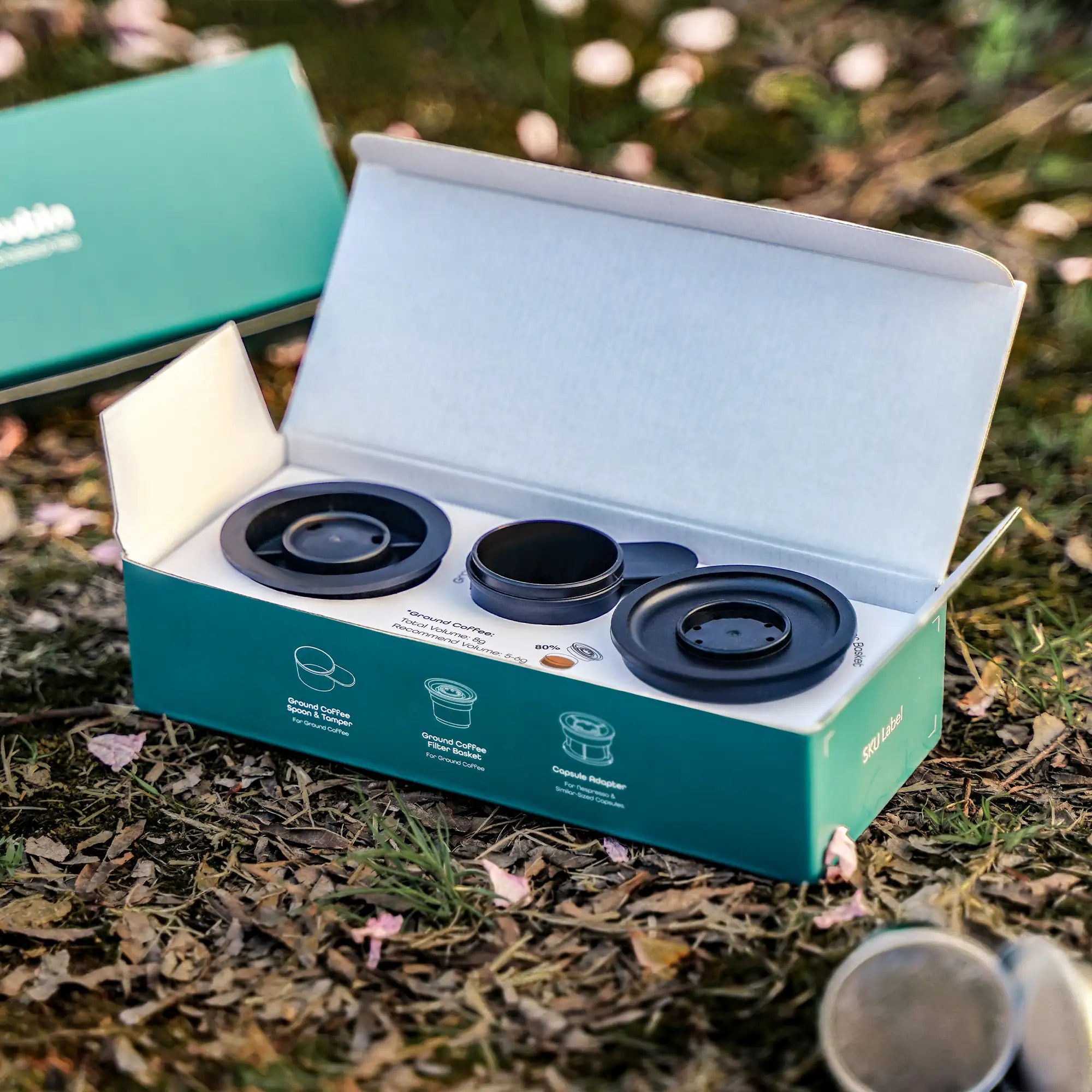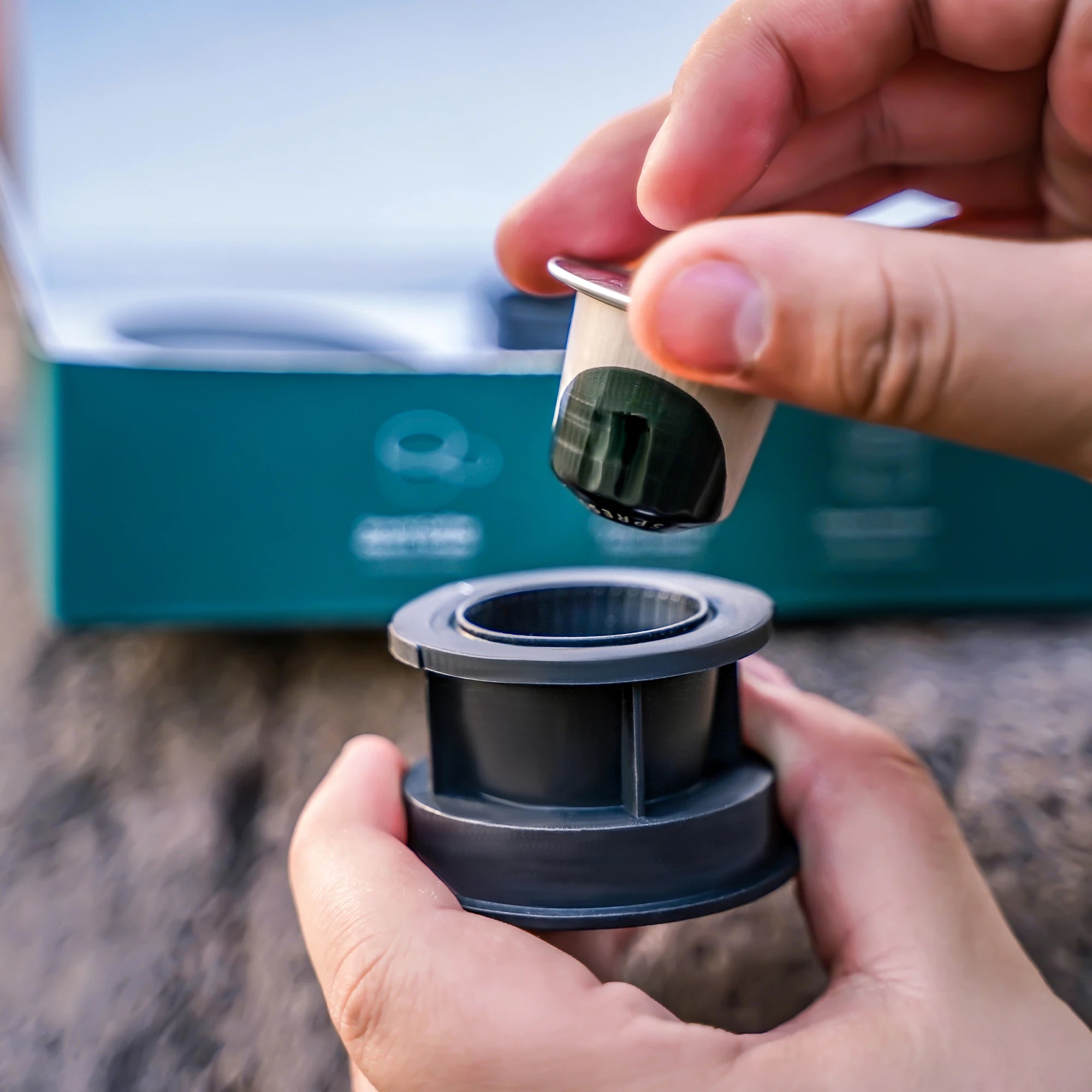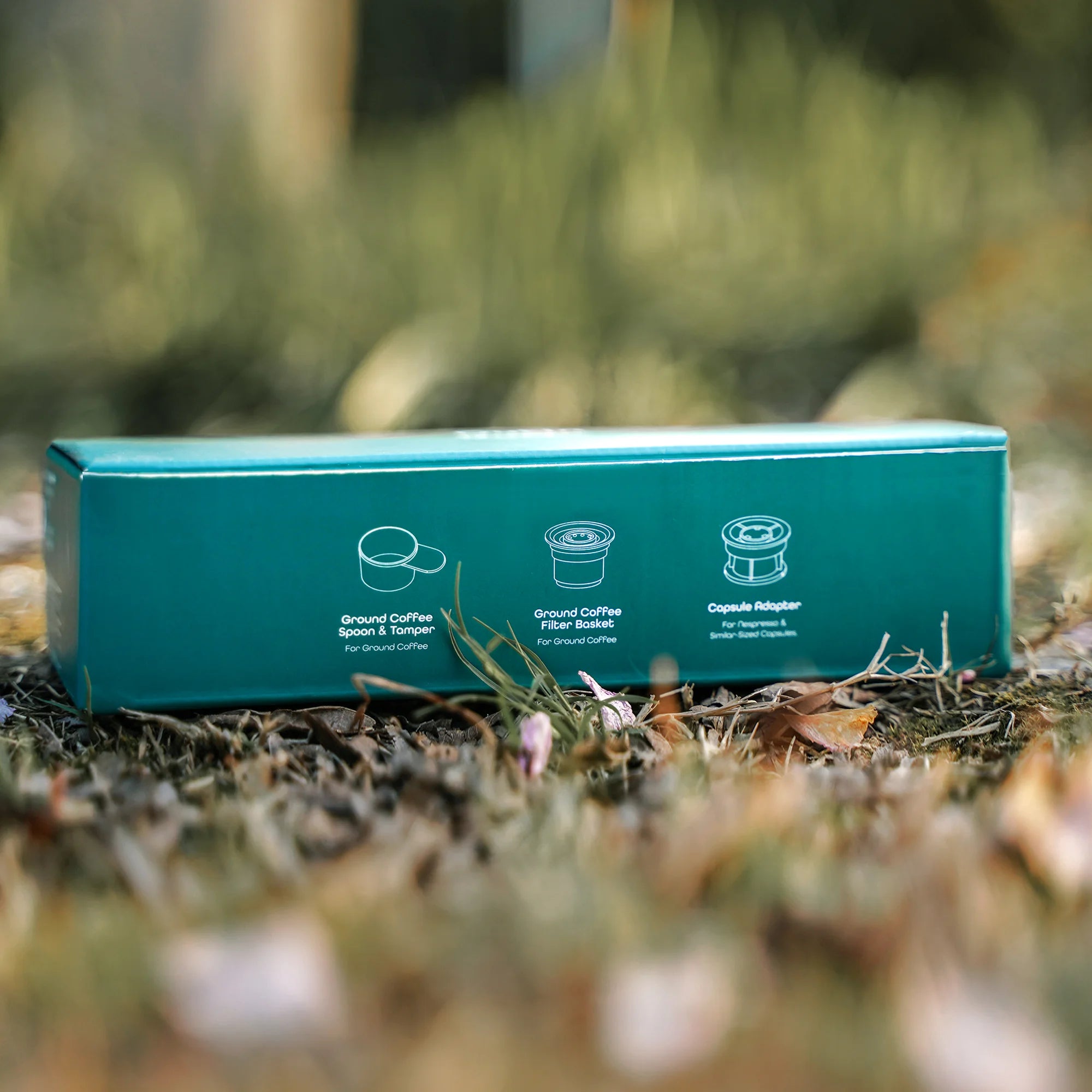 Nano Portable Espresso Machine Adapters Kit
Nano Portable Espresso Machine Adapters Kit includes Capsule Adapter,Ground Coffee Filter and Ground Coffee Spoon
Capsule Adapter: Designed to be compatible with CAPSULES that refers to Nespresso®** Original capsules and other compatibles. The advantage of using capsules is that the coffee is pre-measured, ground, and tamped to extraction in order to ensure the consistency of the coffee taste.                                                           
Ground Coffee Filter Basket: Made it a versatile tool for different brewing methods. It's designed to be easy to use, simply by adding the desired amount of coffee grounds in.
Ground Coffee Spoon:Enhance your coffee brewing with the Ground Coffee Spoon for precise measuring and pressing freshly ground coffee.
Warmly Reminder: Capsule Adapter, Ground Coffee Filter and Ground Coffee Spoon will come with NANO, you don't need to buy a kit separately if there is no extra need.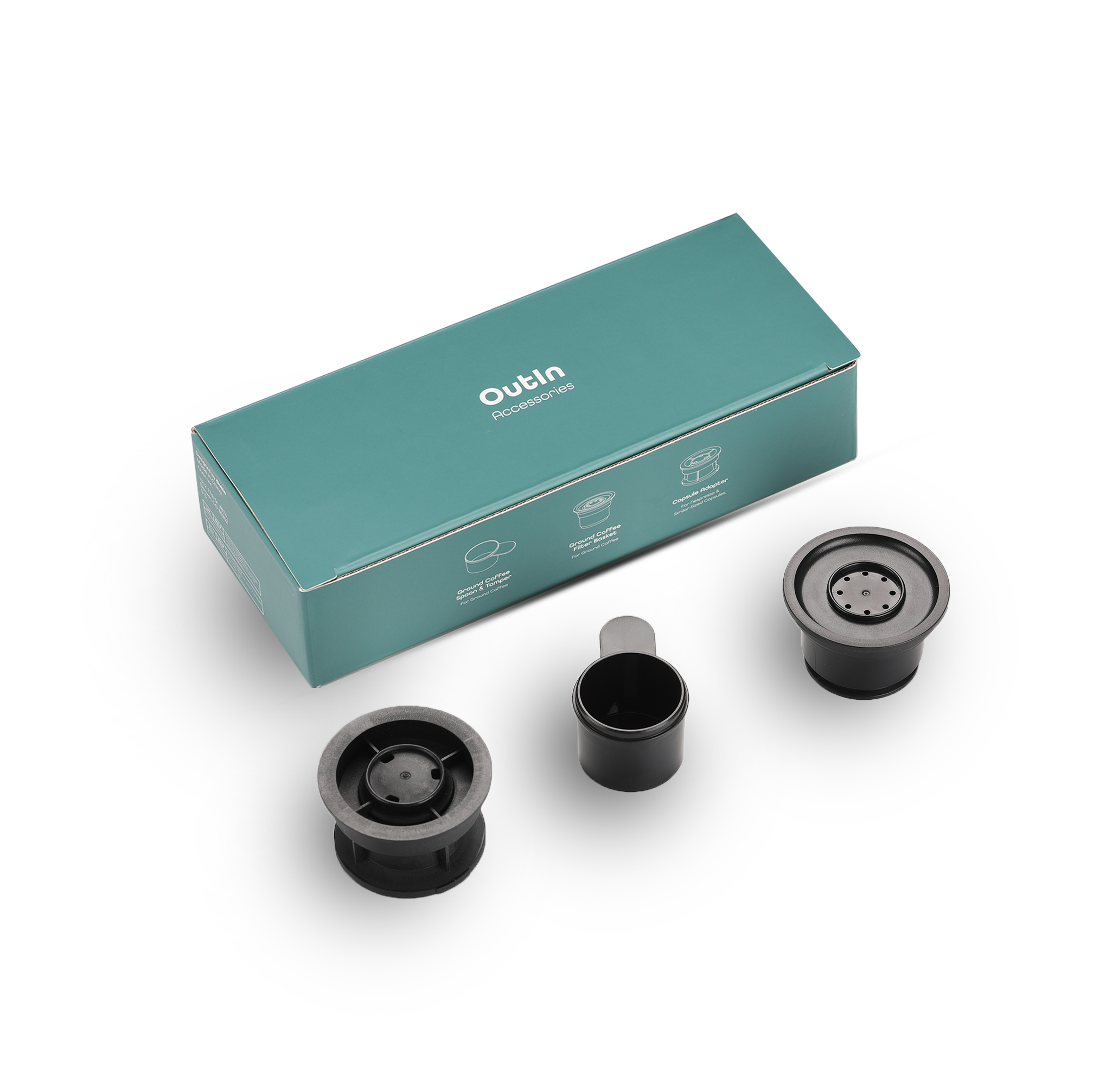 Nano's Recipes
View all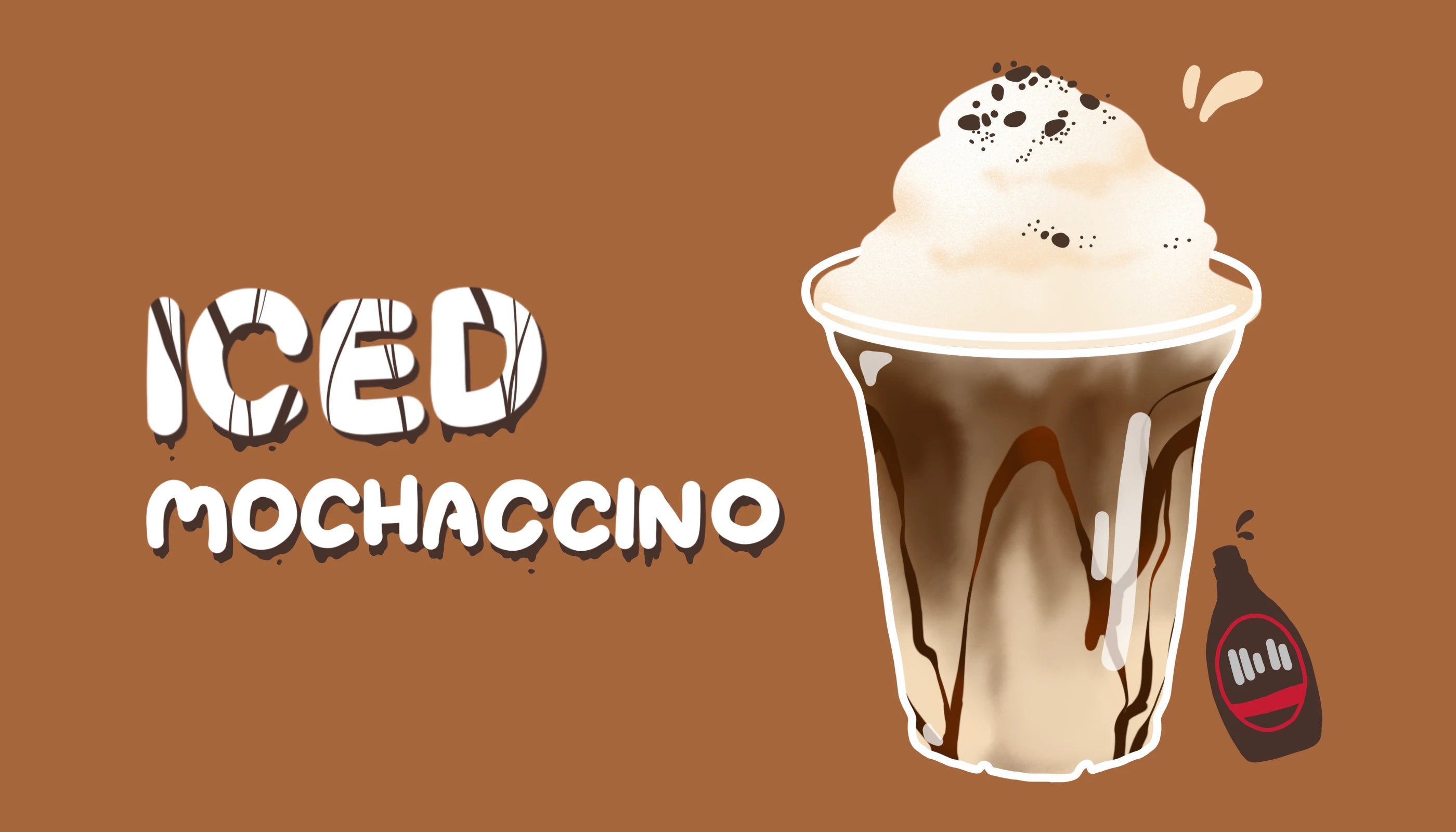 The Birth of Art from Yemen: Iced Mochaccino
Mocha, also known as mocaccino, is a chocolate-flavoured variant of caffe latte. The name is derived from the city of Mocha, Yemen, which was one of the centers of early coffee trade. Have you e...